Hello All! We are so excited to get back up and running at both facilities!
Normal Facility

Registration

Begins Saturday, May 30th at 9:00am
Mackinaw Facility

Registration Begins Tuesday, June 2nd at 9:00am. 

We will discuss new class descriptions and proper placement of you children when we are registering your family.  We are looking forward to meeting everyone!
Call us at 309-808-2581 or email us at techniquetumbleandcheer@gmail.com to register for classes for either facility.  We will go over class credit from closures when we are getting you registered if you were in session when we had to close either facility.
***We are moving to a monthly calendar and fee schedule for both facilities as so many things these days are handled on a monthly basis.  We are aware that there will be a few months that might be concerning because of the holidays.   Our calendar and fee structure are based off of averaging 4 classes per month (48 weeks – even though there will be some that you get 3 and some that you get 5).  To alleviate concerns, we will be offering unlimited makeups throughout the year, which will also make vacations and sports seasons easier as you can makeup before or after your event/travel.   Please be patient with us during this transition. ***
We will also be releasing a new website on Monday or Tuesday that we are very excited about!  I'll share that once it is up and running.   
Regarding Covid concerns, we will be sharing our complete guidelines early next week as well.
"Like" us on Facebook to be sure you don't miss any important updates or news!
WHY TECHNIQUE
Technique Tumbling and Cheer Prep has the desire to create a culture of tumbling excellence in the Bloomington-Normal area that each individual can take pride in whether they are involved in tumbling for fun and recreation or for cheerleading.  For the recreational tumbler, our staff will utilize drills and techniques used by the best coaches around the country.  Cheerleaders will be able to take this culture of tumbling, jumps and stunting excellence back to their respective cheer squads which will improve all squads in the Central Illinois area.  We would like to take what is already a strong area in the State of Illinois for cheerleading and bring it to a whole new level!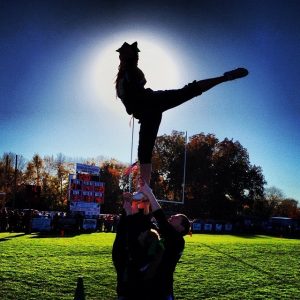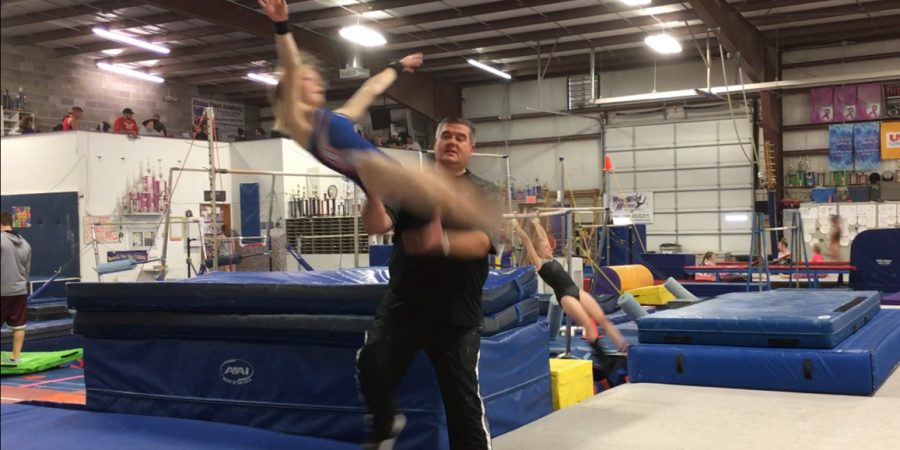 ABOUT THE OWNER
Technique Tumbling and Cheer Prep is headed up by former owner and head coach of Rising Stars Academy, Russ Berndt.  Upon retiring from competitive gymnastics and Rising Stars Academy, Russ recognized the community's need for tumbling and cheer specific training.  as a 25 year veteran of competitive coaching in both Gymnastics and Power Tumbling & Trampoline and a long history of State, Regional and National Competitors and Champions, Russ is excited to narrow his focus to tumbling to bring Central Illinois the best in tumbling and cheer instruction for all ability levels.  Over the past 25 years, Russ and his staff have trained many of the area's best high school cheerleaders in his upper level gymnastics programs prior to them moving into cheerleading.  He is dedicated to providing a highly trained staff that will challenge athletes to maximize their potential with the best and latest drills and techniques.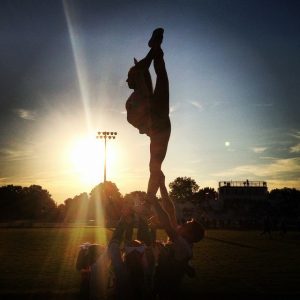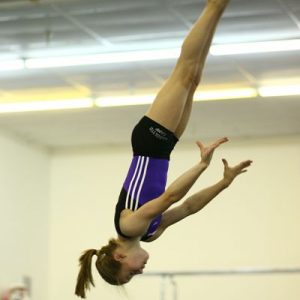 It is our mission to enhance the physical and mental development of all children, regardless of the ability level, through positive reinforcement and creative instruction.  We recognize that each child is a unique individual who has the ability to accomplish whatever dreams he/she desires.  By setting goals and challenging the mind in conjunction with the body, your child will achieve success in tumbling and/or cheerleading, which will carry over into all other aspects of his/her life.  It is our belief that we involve your child in a program that establishes the following rights for him or her:
To participate at a level equal with each child's maturity and ability.

To have quality adult leadership that is motivational and caring.

To play as a child, not an adult, while building self-worth and a love for sport.

To participate in a fun, yet safe environment.
We help your child shine by placing him or her in a class that is challenging, but not so difficult that he or she will become discouraged.  Our staff provides a safe and positive atmosphere that will foster every child's learning, growth and development.  In addition to teaching tumbling and cheer skills, our staff will teach the children to treat each other with respect, take turns, and listen to and follow directions.  We pride ourselves in our staff's abilities.  We will instruct your child in the proper techniques, and will continually make corrections so that your child is always progressing and improving.  We will also strive to motivate your child to always do their best.  At Technique Tumbling and Cheer Prep, we are in the business of developing good people, not just good athletes.

School Aged Tumbling
Basic, Intermediate and Advanced tumbling for boys and girls ages 5yrs – 18yrs.
Cheerleading
Cheerleading Tumbling as well as Cheer Prep & Cheer Tech Classes for Jumps, Motions, Sidelines and Stunting as well as Flexibility and Conditioning classes.  Group Classes and Clinics for Cheer Squads are available at coaches request.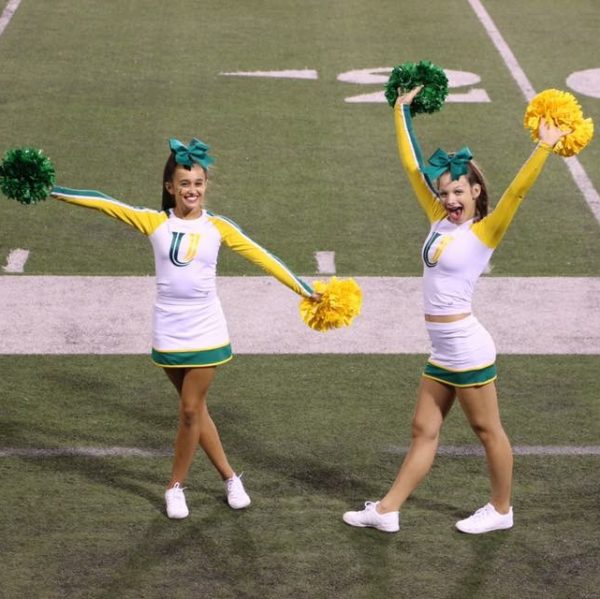 Our facility is conveniently located near Constitution Trail, Schnucks, Rosati's Pizza, Anytime Fitness, Starbucks, Moe's Southwest Grill, Castle Nails, Starplex Theater, Discount Tires and Gloria Jeans Coffee is right up Raab Rd.  Although you are always welcome to observe class, our location makes is very easy for you to drop your student and run errands, grab a bite to eat, get some exercise or relax with a cup of coffee! 
Additional Activities
Tumbling for Dancers

School Aged Open Gyms

Parent & Tot Open Gym

Flip-Flop Shops

Camps & Clinics

Squad Classes/Clinics